Mar 3
INNside the 'Verse: Developments in the Republic of Lorell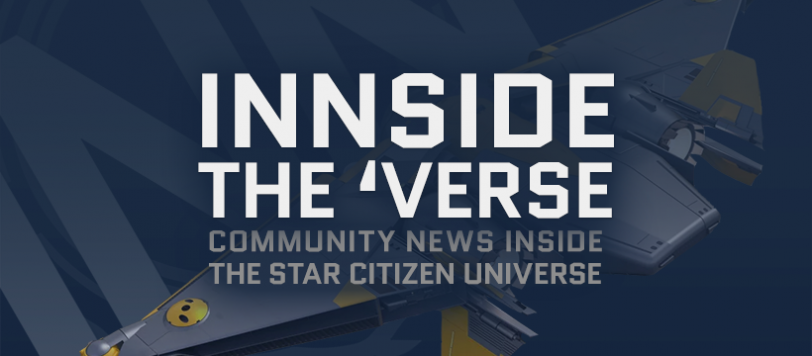 In this INNside the 'Verse extra, we catch up on developments from INNside the Republic of Lorell.
INNside the 'Verse is a periodic reporting of news from inside the Star Citizen Universe. Unlike INN's traditional coverage of the development of the game and CIG, INNside the 'Verse is principally focused on the people and events in fiction, whether that's from direct observation in the game or conversations on org-run communications platforms such as Enjin, Discord, and Spectrum.   
INNside the 'Verse – Friday, March 3, 2947
Filed by Wolf Larsen
Earlier this week, we filed a report on the strange story of Dr. Brock Vincent Alexander, fleet psychiatrist, for the Republic of Lorell Navy. Recently, files about Dr. Alexander's case work with senior officers aboard the RLNS Sarpedon managed to end up in the hands of a disreputable, local newsletter who immediately published the information. Of course, this triggered alarms within the Republic regarding the security of information and raised the specter of more serious leaks.
INN happened to stumble upon counter-intelligence agents taking Dr. Alexander into custody for questioning and requested and was granted an interview. During my time with Dr. Alexander, he confirmed allegations that he's been 'experiencing difficulty' at home and turned to spirits to relieve stress. When I pushed further on rumors he had been spending considerable time aboard the Off Chance, a floating red light district working the space around military and mining vessels, he had no comment.
I have been trying to talk sings out vith ze family, ven zis fails, and it does at times, I give zem some space, I usually end up having a few drinks and trying to think things through. -Dr. Alexander
Last night Captain Syn Cerebus of the Sarpedon confirmed Dr. Alexander was briefly put on a leave of absence pending the results of their investigation. However, Dr. Alexander resigned shortly after that when it was confirmed that a wireless security exploit was found on his personal tablet. The Republic is still working to understand exactly what was taken.
An unknown group has used a wireless security exploit against a personal tablet belonging to Dr. Alexander. Because he had added it to trusted device list it was able to use the tablet to connect to the terminal in his office and extract the leaked data.  -Captain Cerebus
Captain Cerebus tells me the Republic has no reason to believe Dr. Alexander allowed the exploit to take place with the intent to do harm but, nevertheless, this breach in security protocol is serious and it's for the best he moves on, under all the circumstances.
The Republic has promised to keep INN updated as things develop in this story. However, they have assured me their considerable fleet and armaments are under complete control.
This has been another edition of INNside the 'Verse. Please visit our sponsors at Starship Crew Connector and don't forget to register your ships with the UEE Advocacy.