Dec 16
Holiday Livestream: Key Takeaways and Hidden Gems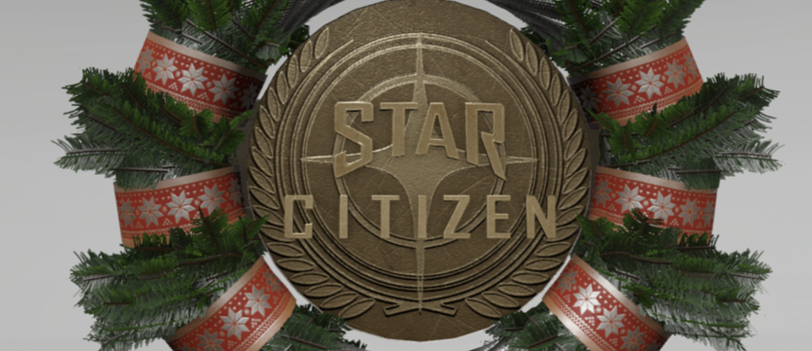 It's no secret the Holiday live stream event was not a big hit in the community. I'm as optimistic as they come but it's important to be intellectually honest. Between the production problems and disappointment about v2.6 not being released yet (Edit: As of the end of the live stream, this was accurate), reasonable or not, confidence is waning and the community is getting restless.
I'm not going to belabor the point, I'm sure nobody is more disappointed with the way the live stream worked out than the team of people who worked so hard to pull it together. I'm also certain that nobody wants us to have v2.6 in our hands more than CIG, and I respect and appreciate the drive to get it to us when it's ready.
And speaking of v2.6, I haven't heard a single person say they are less excited after seeing the live stream. Star Marine looks stunning and the vignette of the Caterpillar assault was truly incredibly. The volume and variety of emergent gameplay possible with ships like the Caterpillar or Starfarer combined with enhanced FPS mechanics are certainly worth getting excited about.
And don't park your hype trains just yet because while creating this post the first wave of v2.6 PTU invites were sent out. Community member (Thanks for the tip RogueForce!)
Hidden Gems
The other headline about today is the sheer volume of content released. Besides the two hour and forty-minute long video (See below), there's an entire sale page with a bunch of new posts off of it. Within all this content I found a few things I am really excited about.
The Drake Caterpillar
I am officially disappointed in myself for not picking one of these up during the Anniversary Sale. She is truly one incredible looking vessel. I also have to agree with Ben Lesnick, the Caterpillar Brochure is very cool and very different from past efforts. I love a good cross section diagram and it's loaded with them.
I was also fascinated to learn about the Caterpillar's 'detachable command module'. This probably isn't news to everyone but somehow I had personally missed it up until now. This level of modularity gives me all kinds of new ideas for emergent gameplay scenarios.
The 2946 Caterpillar takes modular to a new extreme, featuring both a fully customizable set of cargo segments and the line's signature off-center detachable command module. It's this versatility that endeared it to smaller hauling outfits Whether you are looking for a defensible transport or a spacecraft that can be upgraded piece-by-piece instead of replaced, the Caterpillar is your best choice.
MISC Racer, er…Razor
Fans of the MISC line who dream of a career in starship racing also have something to cheer about today. I feel like the premier of the MISC Razor got kind of lost in the stream. This release also came with a shiny new brochure, packed with great information.
It's interesting to see the lineup of track-ready ships expand. I believe it signals an expanding role for this gameplay mechanic as time goes by.
Livestream Antics
Although the Live Stream had its problems, Jared Huckaby, Tyler Witkins, and Steve Bender were all real bright spots today. Their energy, enthusiasm, and ability to take unexpected twists and turn in stride and keep the audience engaged and entertained was definitely noted by everyone I spoke with today. Steve Bender's take on a marine Drill Seargent is sure to go down as one of the most memorable Star Citizen Live Stream moments.